Delivering Value to Healthcare Professionals (HCPs) in the Digital Era first published on PM360 here
BY ANDREW MATTHIUS MAY 17, 2022
Digital, digital, and more digital. That was the solution many pharma companies turned to when access to healthcare professionals (HCPs) became even more restricted during the pandemic—and at times it could be overwhelming.
According to Accenture's "The 'New' Rules of Engagement," 65% of HCPs said the volume of digital communications they receive from pharma is too great and 65% felt at least one pharma company "spammed" them with digital content as the pandemic evolved. While Kurt Mueller, SVP, Digital Engagement, PRECISIONscientia, says that HCPs' communication preferences have changed to favor more digital engagement—they want it to be more relevant.
"In the 2022 Across Health (a Precision Value & Health team) Navigator 365™ survey, 62% of U.S. HCPs preferred a mix of traditional and digital medical communications, but only 35% of those surveyed felt that the pharmaceutical industry was delivering the right mix to meet their need," Mueller explains. "Of the digital communications they were receiving, only 6% were completely satisfied with pharma's digital education and promotional communications. This represents a significant digital divide between the communication preferences of HCPs and the current offerings from pharmaceutical companies."
When pharma companies are able to bridge that divide, they are rewarded with more access. Following a positive interaction with a pharma company, 42% of HCPs are more likely to interact with that same company or rep in some other way, according to that same Accenture report. Furthermore, 88% are twice as likely to meet with other pharma companies/reps that can replicate an HCP's best industry relationship. The obvious question is then: What makes for an HCP's best relationship with pharma?
Delivering What HCPs Want
With virtual engagements becoming more prominent and likely to stick around post-pandemic, pharma companies will need to continuously develop new and innovative ways to meet the needs of HCPs virtually.
"Virtual communication methods, or telesolutions, can be used to create a more omnichannel approach, especially to better meet the communication styles of different providers," says Joel Wayment, VP of Operations, Cardinal Health Third-Party Logistics Services. "I expect the types of digital engagements will evolve, whether that's through webinars and video chats that have become more popular during COVID, or newer methods, and we will be able to track ROI of provider engagement more efficiently."
The right omnichannel strategy will allow pharma to provide HCPs with relevant scientific information accessible to them across their preferred channel, on-demand, and in real-time, according to Vineet Rathi, Principal, Axtria. Among the types of information HCPs most value is anything that can help them improve patient engagement.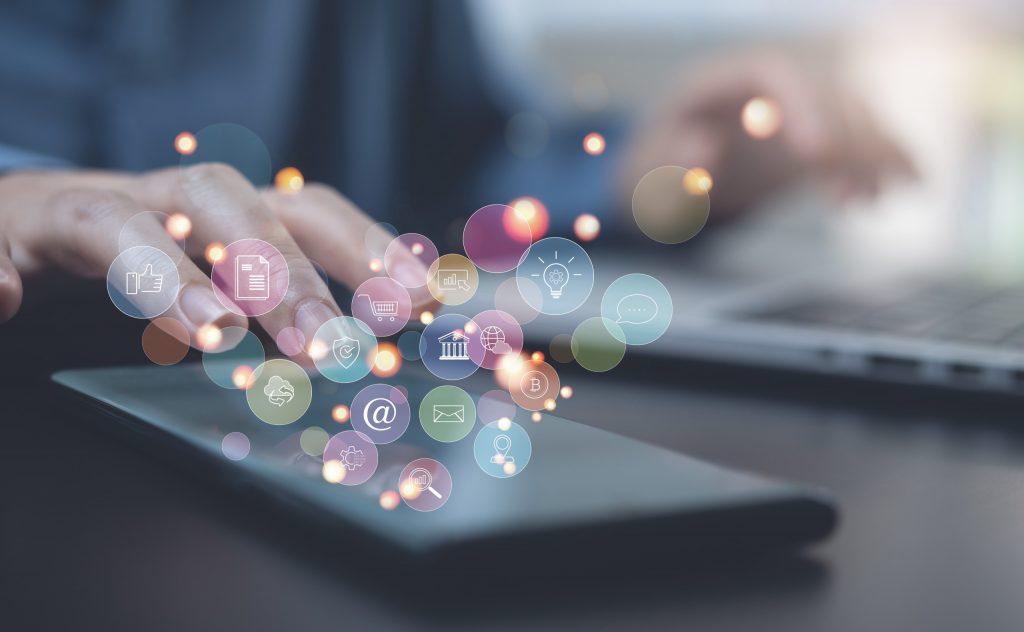 "Life sciences companies need to create equally effective messaging/content focused on driving the best health outcomes for patients, which HCPs can then share with their patients, including digital formats based on patients' preferences," Rathi says. "Most life sciences companies are still heavily relying on traditional sales-focused engagement rather than a patient outcomes-focused approach. Enabling HCPs to drive better health outcomes will significantly enhance their strength of engagement with life sciences companies."
This is becoming especially crucial as it relates to patient access to medications. In a survey conducted by OptimizeRx, 78% of HCPs reported they still can't see patients' prescription benefit information to help them find affordable medication and 83% want more technology solutions to help patients access copay programs.
"COVID-19 has changed how we communicate as stakeholders in the healthcare ecosystem, yet market access has been left behind in this digital renaissance, particularly for specialty pharmaceuticals," says Maria Cipicchio, SVP, Marketing & Communications, OptimizeRx. "Drugs with complex access pathways, like prior authorizations or step therapies, are still too reliant on face-to-face conversations with HCPs about the 'right' prescribing conditions and processes. We should be partnering with and engaging HCPs—not just payers—around the implementation of market access strategies."
One way pharma is delivering information regarding new treatment options and patient support programs to navigate access challenges more quickly is by messaging HCPs within electronic health records (EHRs).
"Precision targeting capabilities, which use data in the patient record as a trigger for the messaging, bring immediate relevance for the patient," says Carol Collins, PhD, MBA, Director, Patient Connect, Clarivate. "In a recent survey, 85% of physicians said that they found digital messaging helpful when deciding treatment. The ubiquity of EHR systems today means that companies who recognize the power of digital messaging can harness the infrastructure to reach thousands of HCPs in the time taken by one medical liaison visit."
Meeting HCP Education Needs
In another recent survey, this one from VMS BioMarketing, 70% of HCPs said that as things have reopened, healthcare practices have much less time for education and training—something that must change.
"The growing complexity of the specialty therapeutics landscape has elevated the importance of peer-to-peer education and training," says Andrea Heslin Smiley, President and CEO, VMS BioMarketing. "And HCPs rank learning from their peers as the ideal way to consume information, quickly and effectively."
In the past, pharma would turn to key opinion leaders (KOLs) to help educate HCPs, and while they still play an important role, the dissemination of educational information has evolved drastically over the past decade.
"Knowledge transfer that used to occur in the context of in-person, peer-to-peer, often dry PowerPoints has now shifted to informal, on-demand, digestible social media-based education in the form of accredited Tweetorials, MedTok videos, and text-based consults between physicians," explains Madhuri Fletcher, PhD, SVP, Medical Director, Heartbeat. "Digital opinion leaders (DOLs) have become increasingly important to follow—or, particularly in smaller therapeutic areas, to develop and groom. It is also becoming more important to think about influencers who can have an impact on protocols and care pathways as the business of medicine evolves."
Today, pharma can also provide educational materials on physician platforms where HCPs look to connect with their peers.
"Clinicians don't have time to read long articles or watch 15-minute videos," says Amit Phull, MD, Senior Vice President of Strategy at Doximity and an attending physician in Emergency Medicine at Northwestern Medicine in Chicago. "Relevant information that is succinct, mobile-friendly, and easy to digest can help clinicians stay engaged, learn on-the-go, and have more productive time with their patients."
The bottom line, "selling" isn't the experience HCPs are seeking, says Brad Quosig, VP, Client Engagement Lead, Vitamin MD, a division of Calcium.
"Instead, we must partner with HCPs through a consistent cadence of touch points, ranging from in-person collaboration to virtual feedback," Quosig explains. "We must pull HCPs into the conversation and craft the narrative together. With greater information sharing and collaboration across the entire health delivery ecosystem, all key participants—patients, providers, and industry—stand to gain."
For more information on What We Do