At PRECISIONscientia, the wellbeing of our employees is a top priority. Since 2002, we've been dedicated to translating the science behind novel pharmaceutical therapies, and, as scientists, we know that the best work comes from teams who feel supported, respected, and valued. We introduced our extensive Parental Leave Program, helping our working parents feel just that.
To help employees transition into their new role as a working parent, the company offers 4 weeks of paid parental bonding leave (in addition to any FML/short-term disability) to ensure they have the time and peace of mind to bond with their child before heading back to work.
We chatted with some of our newest PRECISIONscientia parents to hear their experience with our Parental Leave program and what advice they'd offer to expecting parents getting ready for their own time off.
Morgan Buehler Ahne, Associate Program Manager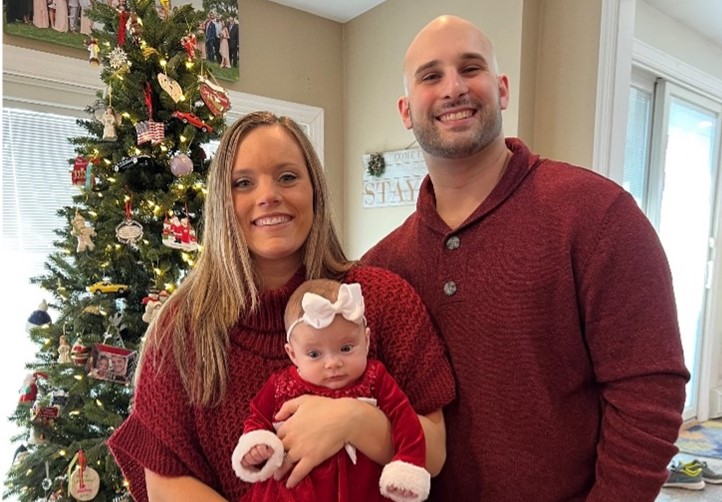 There are a lot of companies that don't offer very good parental leave benefits, including my past employer. When I heard about PRECISIONscientia's parental leave benefits, I was amazed. I know some of my friends who are new moms that had to go back to work after 6 weeks of unpaid leave, and they weren't ready. I feel very fortunate to have had 12 weeks of paid time off to spend with my new baby. I was able to focus on my life as a new parent for a few months without worrying!
My favorite thing about being home with my newborn was having the opportunity to bond with and get to know Maggie. I loved being able to watch her daily developments and focus 100% of my day just on her. Having that one-on-one time was truly amazing and something I will cherish forever.
Maggie is now 7 months old (I don't know how, time is flying.) She is starting to crawl, is very "talkative", and gives us lots of giggles, which is our favorite!
Jessica Linn, Strategic Account Associate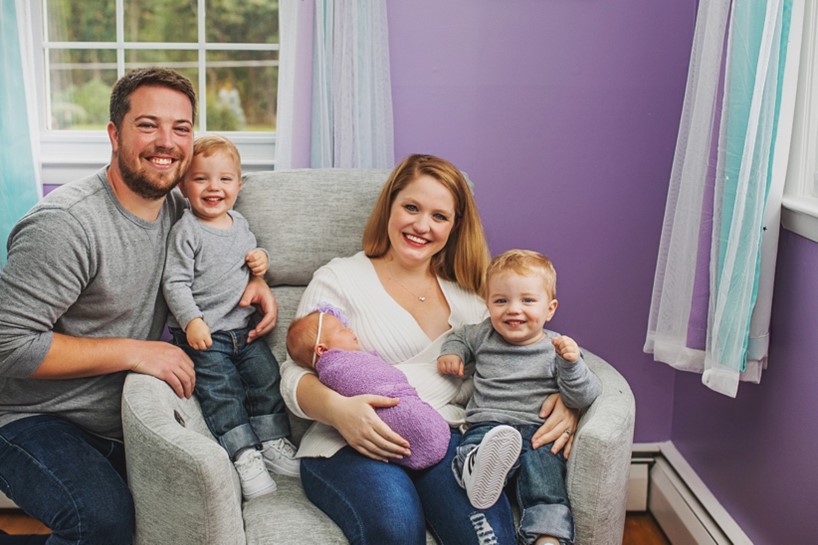 Truthfully, working remotely lessened my fear and hesitation about returning to work. Knowing that I could walk out of my home office at any time and see my children, as well as still be able to experience our one-on-one time, made it much easier.
When I returned from leave, the support and flexibility from my team remained unchanged. At the time of my return, I was breastfeeding and would often have to step away to feed McKenzie throughout the workday. The support and understanding from my team allowed me the opportunity to continue with my breastfeeding journey without feeling as though I was not meeting my work obligations.
My favorite thing about being home is having the time to bond with my new baby girl, as well as getting to watch first-hand the love and relationship that immediately blossomed between her and her brothers.
My advice for new parents? It's important to step away every once in a while and take some time for yourself. I didn't do this during my first leave with my twins, but I made sure to do it this time around. Self-care is so important as parents, and I think sometimes we, as a society, forget that.
Nate Wible, EVP, Managing Director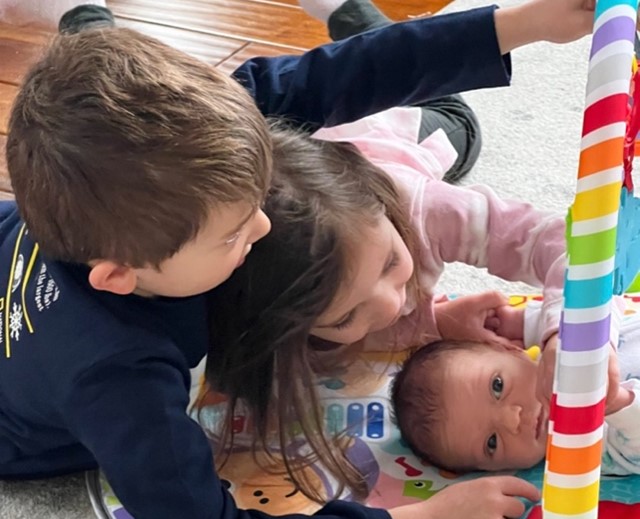 The parental leave program was so very helpful for us. We were in the hospital for most of the first week, and then we were getting used to our new sleeping schedules and routine the second week. Because our 3 and 5-year-old children don't have school on Thursdays, I decided to use about 2 weeks of my parental leave sporadically, taking off every Thursday for almost 3 months. This allowed me to stay up on the work items I needed to address, but, more importantly, get to spend quality time with our kids. We got into a routine of going to the library every Thursday and would come home with a big stack of books to tide us over until the next week!
One of my favorite things about being a parent is getting to watch my kids' personalities develop. It's so interesting to see how different they are and to watch their interests and abilities take shape. In the past week, my son figured out how to roll over from his back to his belly. The first few times took a while, but he became an expert in a single evening, even mastering rolling over in both directions, and now he refuses to ever stay on his back!
Joseph Docimo, Senior Designer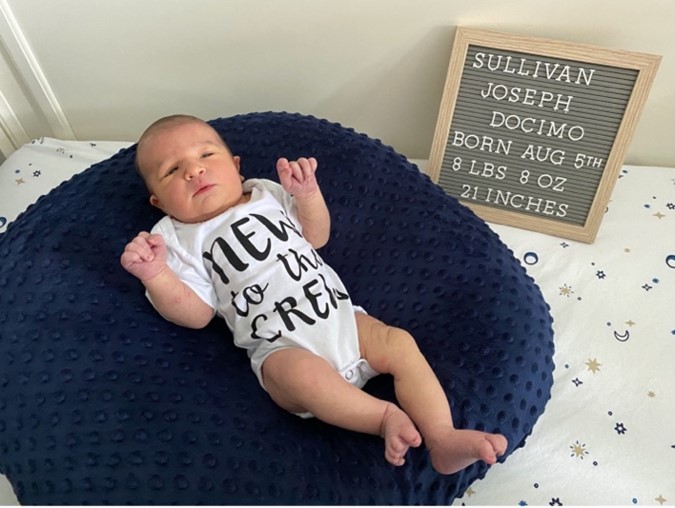 The support at PRECISIONscientia is amazing. My time off was smooth and easy and, afterward, the support continued on. If any of my kids need me, I am able to take the time to help. My favorite thing about having this time at home with my baby is just spending time with him during the first few weeks. I never had parental leave before at any of my other jobs, so having that time to bond with him is great.
If there's anything I've learned from parental leave, it's to enjoy every minute because no matter how long your leave is, it goes by so quickly. Before you know it, you're back to the grind of the workday. Sullivan just turned 8 months old and is already standing himself up on things around the house. He also seems to be getting ready to walk…I don't know if I am ready for that!
From translating science to creating captivating medical materials, our work helps advance developments at the forefront of medicine. If you're interested in a medical communications career that promotes a healthy work-life balance, we invite you to explore our open roles.
Explore a day in the life of a Senior Scientific Director
Explore a day in the life of a Scientific Director
Explore a day in the life of a Strategic Account Manager
Explore a day in the life of a Program Manager